The Ontario eServices Program
The Ontario eServices Program delivers digital services (eConsult and eReferral) that support clinical workflows and facilitate smoother transitions in care and an improved patient experience. The Ontario eServices Program is co-managed by the Ontario eConsult Centre of Excellence and the eHealth Centre of Excellence and is funded by the Ontario Ministry of Health.  
eConsult
enables physicians and nurse practitioners to ask clinical questions to a specialist electronically and receive a response within days, often eliminating the need for an in-person patient visit.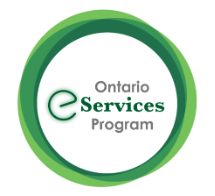 The Ontario eConsult Program incorporates four services:  
Champlain BASE™ eConsult Service

Ontario eConsult Service (hosted on the 

OT

N

hub

)

Teledermatology

 

Teleophthalmology
eReferral
is a secure and seamless transfer of patient information from one point-of-care system into another, via an electronic platform for the purpose of engaging another provider in the care of a patient. As part of the Ontario eServices Program, the e
Health Centre of Excellence
 works in partnership with 
a number of
 vendors
 to deliver end-to-end 
eReferrals
 that align with a variety of clinical and administrative workflows
. The collaborative and standardized approach to eReferral across Ontario leads to an improved experience for both clinicians and patients.