eConsult is a secure web-based tool that allows physician or nurse practitioner timely access to specialist advice for all patients and often eliminates the need for an in-person specialist visit.
eConsult BASE™ Managed Specialty model:

eConsults are sent to a group of specialists from across the province in a specific specialty and each case is assigned to a specific specialist by a case assigner.
Over 125 specialties offered province-wide

Direct to Specialist model:

eConsults are sent to individual specialists/groups by searching in a directory.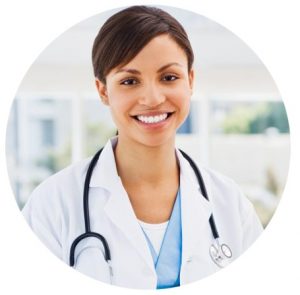 Get specialist advice for your patient fast – on average within two days

Improves care coordination and collaboration between clinicians

94% of your colleagues rate the value of eConsult high/very high

Get high-quality advice on clinical questions (e.g. diagnosis, management, drug treatment).

Manage patient care at the family practice level where patient trust is often highest.
To sign up use your ONEID and get same day access, go to otnhub.ca and visit the OTNhub sign up page to register.
For physicians without a ONEID, you can register for one through your CPSO Member Portal. If you are a nurse practitioner or need assistance getting a ONEID please email us at eConsultCOE@toh.ca.
If you would like assistance signing up for Ontario eConsult or Champlain eConsult BASE™ regional eConsult service, please fill out the intake form.
I am a specialist; how can I sign up to provide eConsults?
How do I submit an eConsult?
For a quick PDF guide on how to submit an eConsult click here.
For more detailed instructions on how to submit an eConsult click here.
For a video outlining how to use the Direct-to-Specialist model click here
EMR-integrated eConsult is currently available through QHR Technologies' Accuro® EMR and KAI Innovations' OSCAR.  OntarioMD is working to expand availability of EMR-integrated eConsult to additional certified EMRs. The availability to clinicians will vary depending on individual EMR vendors incorporating the service into their product offerings. Contact OntarioMD for more information on EMR integration or to get started today
Resources for physicians and nurse practitioners: